Project Management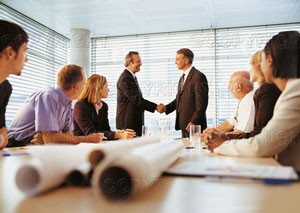 We take Project Management very seriously at Wastech.
Once your project has been confirmed with a purchase order, Wastech management and engineers will begin the process of project management. We will manage your project with openness, professionalism, and a sense of urgency. We will work in close communication and collaboration with your team to avoid surprises. These initial steps will be taken immediately:
An experienced Project Manager is assigned to your project.

A Project Number is assigned.

A password protected FTP folder is opened on the Internet for your use 24/7.

The Project Quality Plan (PQP) is initiated by the Project Manager.

A Kickoff Meeting is scheduled.
Our Engineering Team will complete the engineering package with mechanical and electrical drawings for your approval prior to fabrication. A Factory Acceptance Test (FAT) or On-site Performance Acceptance Test will be developed and sent with the drawings for your review and approval.
A special FTP (File Transfer Protocol) folder will be set up online for your project, accessible only with your special user name and password.
The FTP folder will contain the updated schedule, most current drawings and bill of materials, draft of the O&M manual, final FAT and performance test criteria, and daily digital pictures of the product as it progresses through our shop. Any design, purchasing, fabrication or delivery issues will be visible to you on the FTP site.
Day 6 -- Fabrication as shown on Wastech's FTP site.
Take a look at project documentation in the sample FTP (File Transfer Protocol) folder ftp://ftp.wastechengineering.com. Use "wastech" as the user name and password.
With Wastech Engineering, you're always part of the team. Your continual involvement will help assure success of your project.