Remote System Monitoring & Service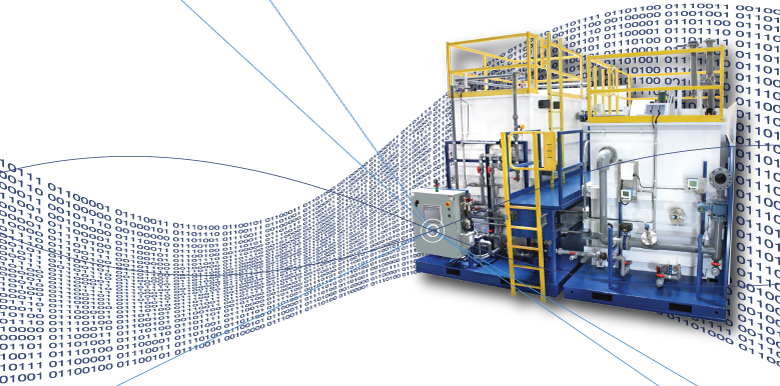 Wastech Controls & Engineering offers a full staff of engineers and trained technicians to support the operation and maintenance of all of its equipment, as well as local service representation at key locations throughout the U.S. Even so, any interruption in your process due to technical issues can be costly.
With this in mind, Wastech has launched SkidLink – Remote System Monitoring & Service. Available as a factory installed option on new systems, or as a simple retrofit for existing systems that can be installed by your own personnel, SkidLink allows real time, wireless access to your system's PLC and HMI from any laptop, tablet or smartphone with an internet connection.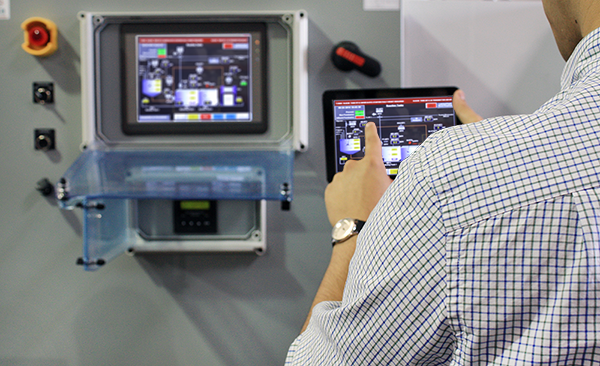 SkidLink enables operators to remotely log into their system's PLC and HMI through a secure, password protected website and perform a variety of functions that could only have been performed by onsite personnel previously. Should you choose, Wastech service personnel can access and troubleshoot your system as well, in many cases eliminating the need for an actual site visit by diagnosing and correcting problems remotely.
Whether you choose to utilize SkidLink for standard operational functions such as early alarm warnings and email delivery of data logs, or take advantage of the full range of remote service and support options Wastech's trained technicians can offer, SkidLink provides you with security and peace of mind putting your system's controls at your fingertips from anywhere in the world.
Features
Fast, reliable 3G cellular service
No facility network tie-in required
No IT department involvement
Password-protected VPN connection with SSL/TLS security
Access from nearly any device- PC, Mac, smartphone, tablet, etc.
No complex software to purchase
Benefits
Monitor the system from anywhere via a simple web interface
Automatic email delivery of trending and data logs
Get early warning of problems with email or text message alarm notifications
Wastech service personnel can log in to your system and see exactly what you're seeing
Save money on service calls by having Wastech service personnel diagnose and correct problems remotely
Full access by Wastech personnel to PLC and HMI programming for troubleshooting, remote changes and updates
Minimize downtime and restore your system to normal operation, sometimes within minutes of contacting Wastech
For more information about SkidLink email

This email address is being protected from spambots. You need JavaScript enabled to view it.

or call (818) 998-3500

20600 Nordhoff Street
Chatsworth, CA 91311, USA

Tel
: 818-998-3500
Fax: 818-998-4939
Email:
sales@wastech.com
Credit Card Purchases:
We accept VISA, MasterCard and American Express. If you desire an open line of credit, please fill out our credit application form.